Summary
The law remains the least diverse profession in the nation
Women comprise 50% of entry-level hires, but account for 20% of leadership positions in the legal profession. Among other things, the Power and Influence Index (PII) will uncover structural issues that prevent women who start in a legal career from advancing to the top. Students, faculty, and others will work together to create a scoring model for American legal institutions on measures of inequality as they relate to women.
This Index will not only encourage institutions to adopt equitable policies but also assist civil society to explore, regulate, and report on institutions that perform poorly on measures of equity and inclusion. Low-scoring institutions will have the opportunity to work with the project to improve their scores in a virtuous cycle of long-term systems change. The Index will also offer students from diverse backgrounds an opportunity to develop and launch a successful social enterprise.
Strategic Approach
Stories dismantle barriers: Unheard narratives about the struggle for women in the legal field can arm civil society and the public with the tools they need reduce inequity. The Index will uncover data to bring these stories to light.
Lawyers have an outsize impact on all of the "critical sectors" mentioned in the prompt. For instance, almost 50% of all national legislators who hold public office are lawyers. Thus, the Index will uncover discrepancies in power of women in all of the critical sectors.
The Index is the "Yelp" of inequality issues. By arming civil society and government with an easy to understand score, the Index 1) provides them with critical tools to call for policy reform and 2) discourages institutions to avoid confronting their own contribution to systemic inequality - because as with Yelp.com, knowing you are being rated can ignite behavior change.
Specifically: The Index will broadly benefit women who are already part of the legal profession. It will also benefit those young women already in law school and those seeking a career in the law. Broadly: The Index will benefit the legal field writ large by encouraging greater diversity in the profession, especially in leadership positions.
The legal profession is a pathway to political, social, and economic power and influence. Increasing the representation of women in this field, especially in leadership positions, will increase women's access to social, political, and economic power. Because the Index is itself a clear scoring system, progress is relatively easy to measure. Success will thus be measured by how quickly and consistently organizations, such as a specific law firm, rise in the Index ranking.
Initially, the Index is designed to have a specific impact on the legal profession in the United States. However, we plan to expand the scope of the Index and apply its scoring system to larger population subsets, for instance, women in different professions. The Index will also attempt to look at specific subsets within a population, for instance, women of color in specific professions. Thus, eventually, the Index will have a broad impact on a large population.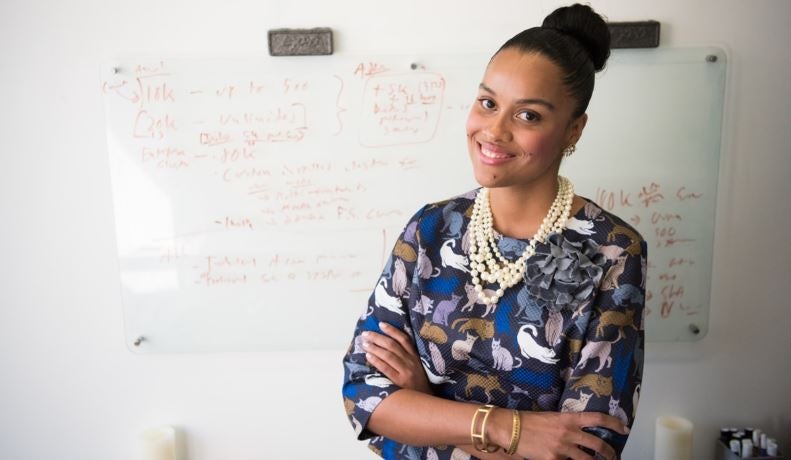 Diversity and inclusion considerations
The Index will provide scores that illustrate the ways in which women's power in the legal profession varies by race, gender identity, religion, and other measures of diversity.
In particular, the Index will focus efforts on gender-disaggregated data and quantifying the effects of structural inequality on women who are particularly underrepresented in the legal field (and in many other professions). In particular, the Index will devote considerable resources to:
Women lawyers of color
Feminine-presenting individuals and how they are treated by legal employers
Other demographics identity groups such as religion minorities, that intersect with women in the legal profession
The Index will also be shaped by the community it serves. First, our team includes three female faculty members of color. We embrace intersectionality and will take a holistic approach to D&I throughout our practices, as we already have in formulating this proposal. Second, Female lawyers at all levels and from all industries will be invited to engage with the model development during our "roadshows", at conferences and symposiums, and through the Index website, which will feature an interactive component (very similar to, though far simpler than, consumer rating systems like Yelp). Those engaging with rated institutions will also make decisions on the basis of ratings which will apply outward pressure for institutional reform.
! COVID considerations
COVID-19 will have an impact on women's advancement in the legal profession. It is clear that women are bearing more of the family responsibilities and challenges associated with school closures, remote working, etc. For many women, this has meant that they have not been able to produce at the levels required for being perceived as leadership material. For instance, submissions by female legal academics this year are down. In academia, this will have a impact on the number of women who get tenure and promotions.
We see similar outcomes with regard to women becoming federal judges, equity partners at law firms, supervisors, and obtaining leadership positions. We will integrate these post-pandemic considerations into the Index's statistical model, along with other measures including how institutions treat issues around childcare or caring for family members who are ill with COVID – both areas where women have assumed disproportionate responsibility during the pandemic.
Scaling and impact
The Index is envisioned as a nationwide project. Developing the Index for the target population of women in the legal field will allow us to create a scalable statistical model that can be applied consistently across various institutions (e.g. government, academia, non-profit, private sector). Developing the Index for the current target population of women in the legal field will also cement partnerships with some of these institutions. The goal in year four is to:
Scale the model to apply to women in other professional endeavors beyond the law.
Thereafter, if successful, ASU's Difference Engine (where the Index project will be based) will expand the application of the Index to apply to other demographic groups.
In addition to expanding the population tracked by the Index, in year three, the plan is to simultaneously expand the statistical model to capture granularity. In other words, capture the impact of institutions on subset populations, such as single mothers, women of color from specific backgrounds, etc.
Lastly, the Index will begin deploying machine learning and AI in year five to offer predictive analytics to partner institutions and civil society, to make informed choices and answer questions like, "If X law firm increases senior associate pay by Y, how many women of color are likely to apply to X law firm?"
Timeline and milestones
Year 1
Recruit 70-100 pilot partners.
Hire Deputy Director to run Index out of the Center on Inequality
Onboard one (In)Equality Fellow.
Conduct baseline survey. We will conduct a series of surveys/interviews to examine perceptions and behavior around inequality in the legal field (to be eventually adapted for other fields). Surveys will have both formative and summative value: they will help us learn from key stakeholders in ways that will inform Index development and evaluate progress toward changing perceptions and behaviors. Measurements will track the WPI mentioned earlier.
Year 2
Measure change of Index mentions and references in related publications over time.
First student internship class successfully issues project related to collecting a data set with clear indicators of women's barriers to advancement within the legal profession.
Year 3
Continue measuring Index mentions and references.
Track institutions internally on score changes.
Stat model to integrate three additional demographic data points (e.g. income, ethnicity, national origin)
Conduct survey
Year 4
Continue all relevant measurements from Years 1-3
Continue all relevant activities in Year 1-4
Conduct terminal survey
We write this one night after the passing of Justice Ruth Bader Ginsburg.
We understand her fight. Advocating for gender equality isn't new to us. It's part of our DNA. We have a long history of completing successful projects, whether it's justice reform for women in Pakistan or reimagining legal education right here in Arizona. Indeed, our law school is named after one of Ruth Bader Ginsburg's counterparts: Justice Sandra Day O'Connor, the first female justice of the Supreme Court.
The outpouring of support around the country for this courageous, brilliant jurist is an indication that RBG's work on gender equity remains incomplete. We hope that the Index will be a tool of empowerment and education - one that encourages women to obtain power equal to their potential.
It is our tribute to her. And our promise to the countless women who are done waiting for equality.
Be a difference engineer
Sign up for our newsletter to stay up to date about the center and its work.