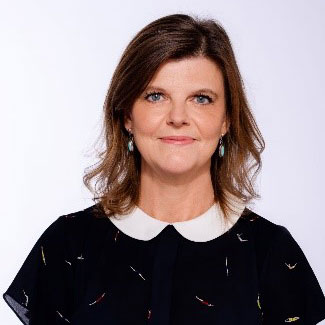 Senior Fellow
If you're familiar with the Marketplace franchise (Marketplace, Marketplace Morning Report, Marketplace Tech on public radio and a bunch of podcasts like Make Me Smart and the Uncertain Hour), you'll recognize the name. For the last several years, Deborah was the General Manager, overseeing Marketplace's transformation from radio to multi-platform in service of raising the economic intelligence of the country.
Her passion for helping people learn to decode the economy and understand its powerful role in all aspects of their lives is part of a lifelong interest in issues of economic inequality. During her tenure at Marketplace, she helped launch the Wealth and Poverty desk, a signature area of coverage examining economic inequality in the US. It's some of the work she's proudest of, including the immersive storytelling project York and Fig, that looked at the process of gentrification as it was happening in one of LA's changing neighborhoods, Highland Park.
Since leaving Marketplace last year, Deborah has been digging into the nexus of democracy, economic inequality, and storytelling. She will continue this work as a senior fellow at ASU's Difference Engine, where she will develop new tools and products to level the playing field and advance the center's mission of finding innovative solutions to overlapping systems of inequality.
Deborah has spent her career in public service media. Before moving to the business side of journalism, her career was spent making great content, including as an Executive Producer at NPR and as Senior Producer for a CA statewide collaboration of the four PBS television stations. She has her masters in journalism from the Graduate School of Journalism at UC Berkeley.