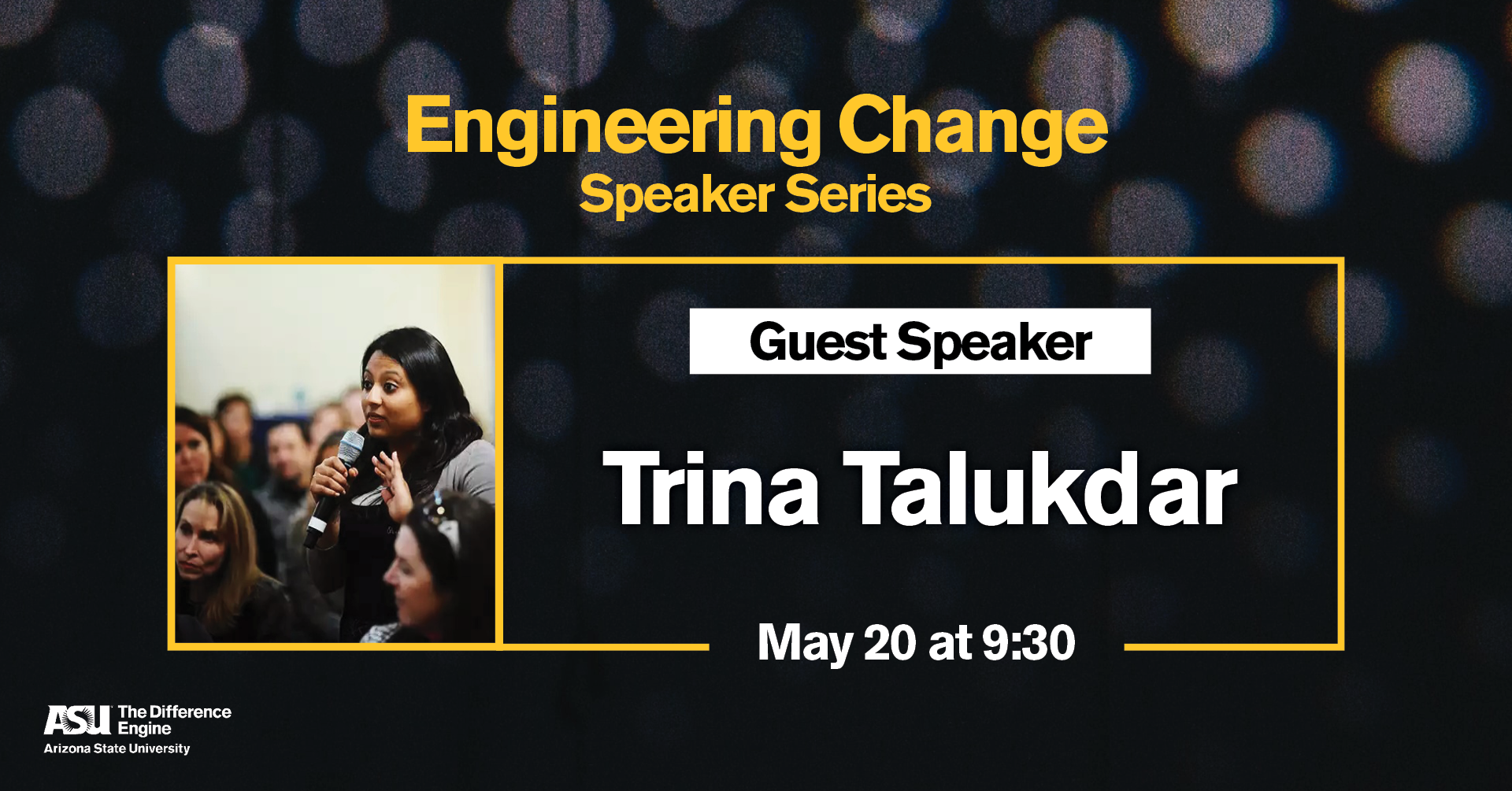 Engineering Change Speaker Series: We Need to Talk to People We Don't Like
---
We need to talk to people we don't like. At least that's the belief of Trina Talukdar, our next Engineering Change speaker. Trina started Bolti Bandh a nonprofit project in India to break through the utter lack of communication fueling and exacerbating rising communal and ethnic violence in India over the last decade.
Trina believes that dialogues with "people unlike us" invariably turn uncomfortable and the pathway out of this lack of communication isn't healthy dialogue because:
"We aren't listening. We can't rely on dumping diversity on a table, encouraging healthy, rational and factually accurate debate to find some hopeful middle-ground. we selectively listen to and process information that confirms what we already believe, and reject everything that doesn't fit. The identity of the other is already imprinted lastingly in our minds, so we inevitably will now reject any new information they may have to offer if it doesn't fit the imprints. We aren't listening."
What's her solution? It's groundbreaking and pretty amazing... and its something you can actually use in your own life and profession to have the difficult conversations that making "good trouble" sometimes requires.
More about Trina:
Trina Talukdar envisions a world where society is being developed by the most unlikely leaders from unlikely places. In order to find and nurture these leaders, Trina co-founded Kranti, an organisation that transforms girls from Mumbai's Red Light Areas into agents of social change. As Director of Venture and Fellowship for Ashoka, South Asia, Trina searched, selected, celebrated and supported the leading social entrepreneurs of our times to scale their work globally. Through Bolti Bandh, Trina continues to place the power of listening to those with opposing beliefs to ours, into the hands of unlikely leaders, in a bid to de-polarise our society.